In and around our community.
Below is a list of events, activities and seminars that we are involved in or believe you may find of interest.
August 2019 Events
GriefShare Support Group
Aug 22, 2019 06:30 PM to Nov 14, 2019 06:30 PM
Grief is a hard reality. We would be honored and privileged to walk this difficult journey with you.
We look forward to joining God together. With God's help, we want to see you move from mourning to joy.

Meets Thursday evenings at 6:30.
Shippensburg First Church of God
121 E. King Street, Shippensburg PA

Call Phil and Bonnie Myers, Facilitators with questions and for current schedule. 717-226-2700. Click here to see full schedule https://www.griefshare.org/groups/107054
September 2019 Events
GriefShare Weekly Seminar and Support Group
Sep 9, 2019 07:00 PM to Nov 25, 2019 09:00 PM
GriefShare Monday evening weekly seminar and support group from 7:00 - 9:00 pm.
Help and encouragement after the death of a spouse, child, family member of friend.
Designed to help you rebuild your life after losing a loved one. Our groups led by caring people who have experienced grief and want to help you through the difficult days ahead.

"We know it hurts, and we want to help."

First United Methodist Church
225 S. Second St., Chambersburg, PA 17201
www.firstonsecond.org
Questions, for more information or to register for the group, please call Gail Vaughn, Director of Congregational Care at 717-263-8491, ext. 207 or email parishvisitorfumc@gmail.com.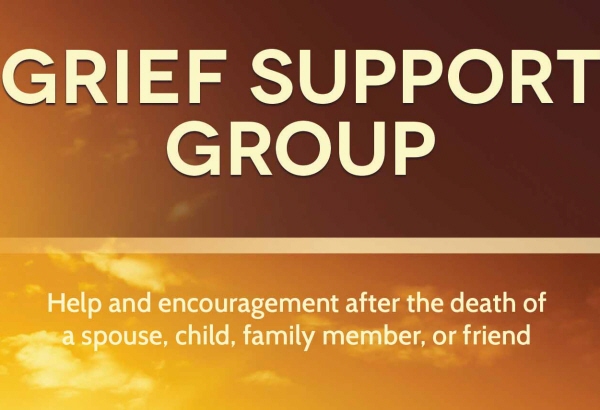 2019 Senior Fair
Sep 20, 2019 09:00 AM to Sep 20, 2019 12:00 PM
If you missed the fair ... we are happy to answer your questions and provide resources we handed out. Topics include:
Specific information on cremation and traditional burials
Estimated pricing and benefits of each
Ways to plan cremation with or without services
Prearranging services and benefits in doing so
Planning services as a celebration of life
Cremation jewelry samples and catalogs
How to protect your family and yourself if a death occurs away from home
October 2019 Events
Pre-Planning - Learn How and Why
Oct 1, 2019 to Oct 31, 2019
Learn how to pre-plan and why it is such a good idea.

Call us to schedule a free consultation where we can sit down and answer all your questions. 717-532-4100 or 717-677-8215

And, find resources on our pre-planning pages https://www.duganfh.com/pre-planning/why-plan-ahead
Our Family Tree - Grief workshop for children 4-12
Oct 20, 2019 02:00 PM to Oct 20, 2019 04:00 PM
Grief Workshop for children ages 4 - 12. Sunday, October 20th from 2-4 pm. Grieving children and families are invited to join the Drew Michael Taylor Foundation for Our Family Tree - a free creative grief workshop.


They welcome children ages 4-12 and their caregivers for a time of exploring family connections and learning how families can support one another in times of grief. Attendees will be creating a variety of tree themed projects.


Pre-registration is required as space is limited. Contact the DMTF at 717-532-8922 or drewmichaeltaylor@pa.net.